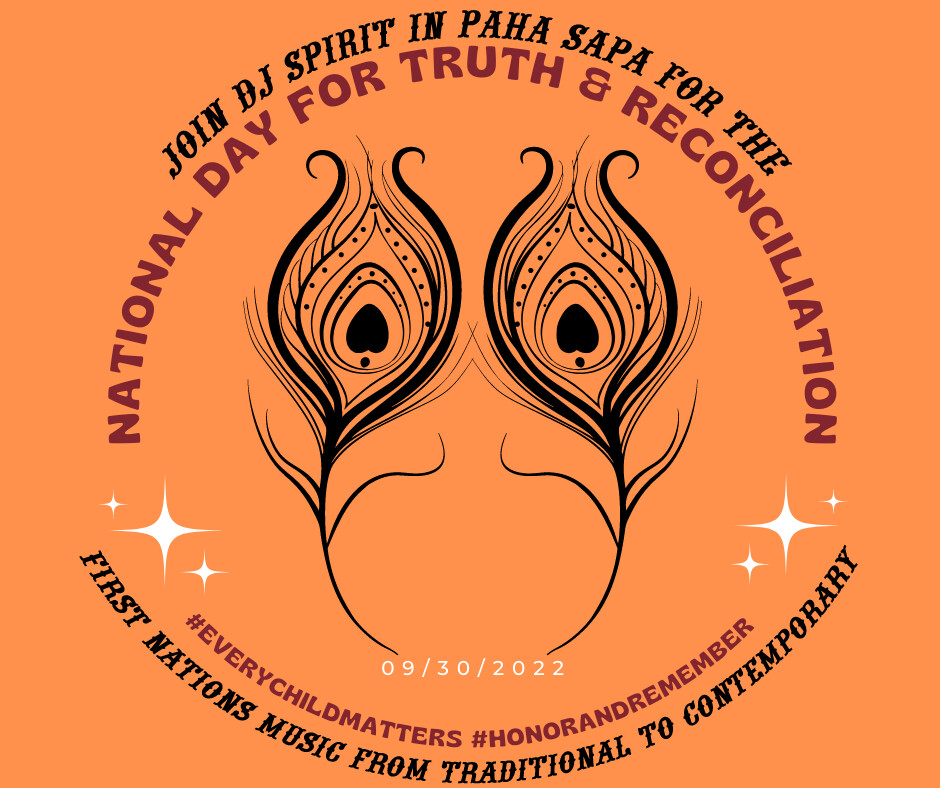 DJ Spirit- 2nd National Day of Truth and Reconciliation
Region: Paha Sapa
Event begins:
1 years ago: 2022-09-30 19:00 SLT
Added by: LittleBeaver
Details:
On Friday Sep. 30th is the 2nd National Day of Truth and Reconciliation in Canada.
DJ Spirit decided to spin his discs on this day for us.
Everyone is welcome to dance and listen to First Nation Music from Traditional to Contemporary.

Join us in the Lobby of Paha Sapa in the Kitely Grid.
Everyone is welcome.