Welcome to Satyr Farm!
Satyr Farm is an open source Farm system for OpenSimulator sims. It contains fully functional plants, breedable animals, tools and food processing items and is easily expandable.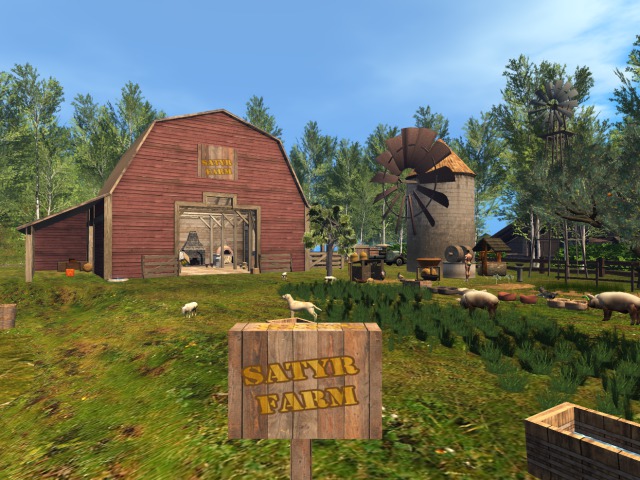 Where to Get
The official package of SatyrFarm is available from the
OpenSimWorld region
Set Up Your Farm
Source Code:
The latest versions of the scripts are hosted in the official github repository:
https://github.com/SatyrFarm/SatyrFarm
. WARNING: code may be experimental, although you are encouraged to contribute and test the code.